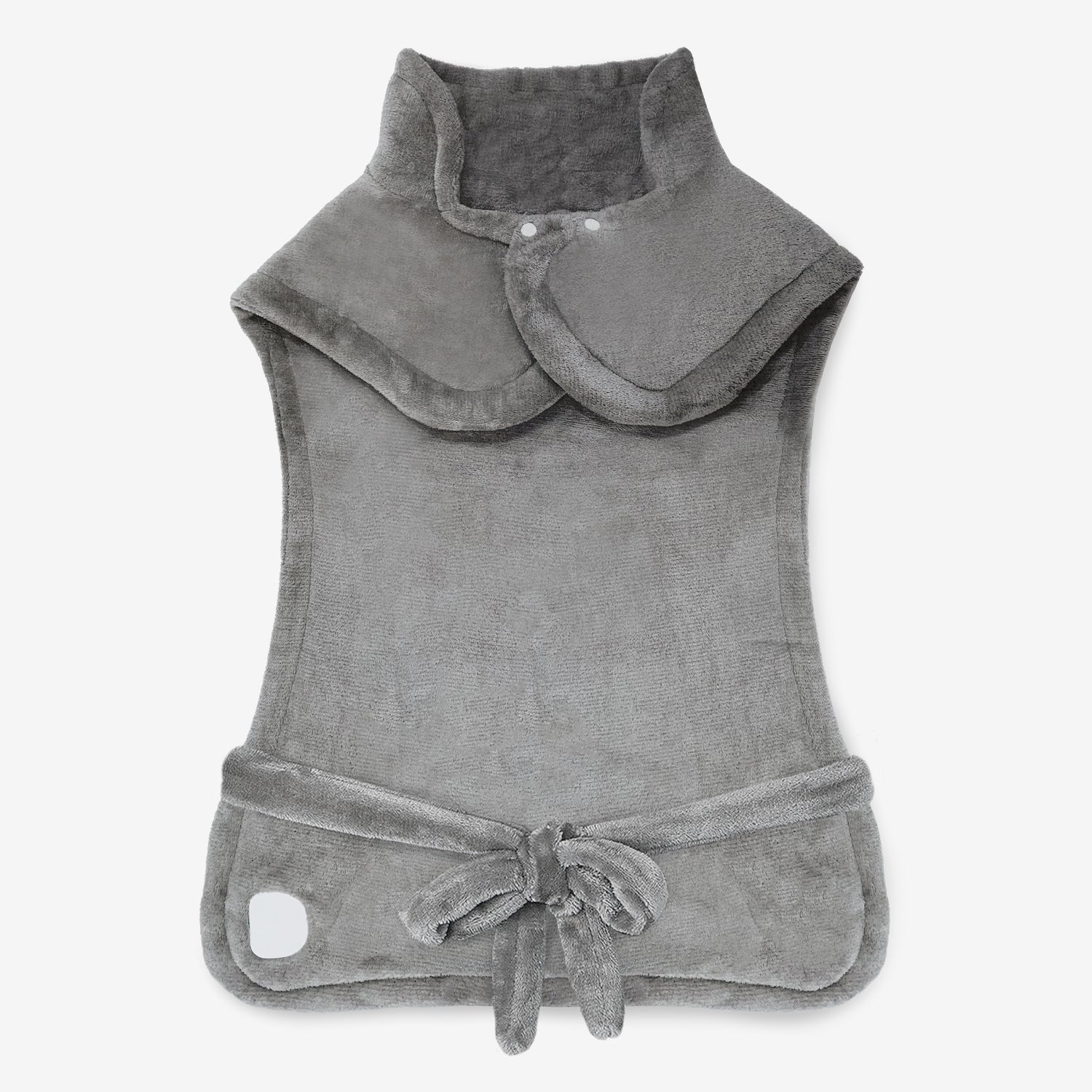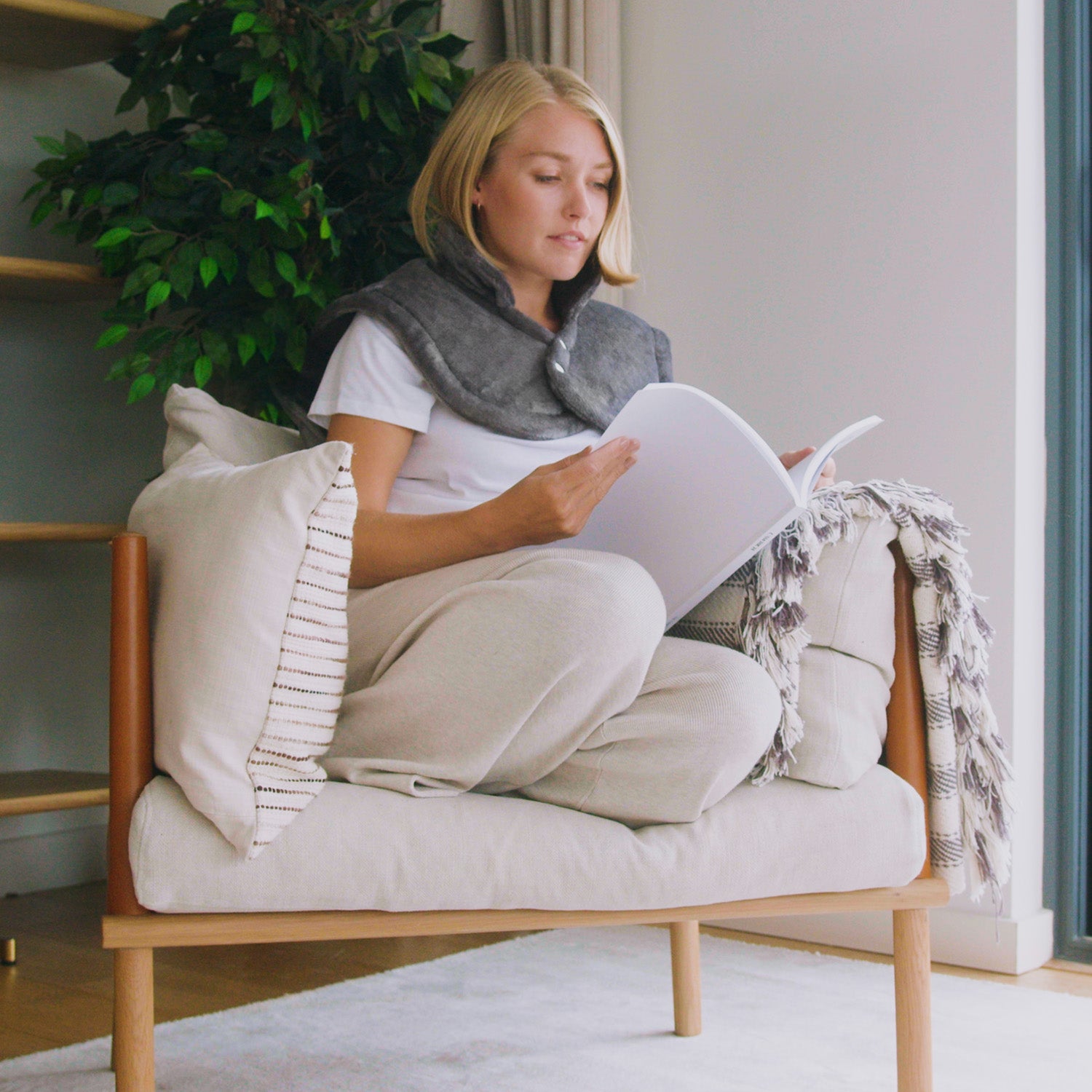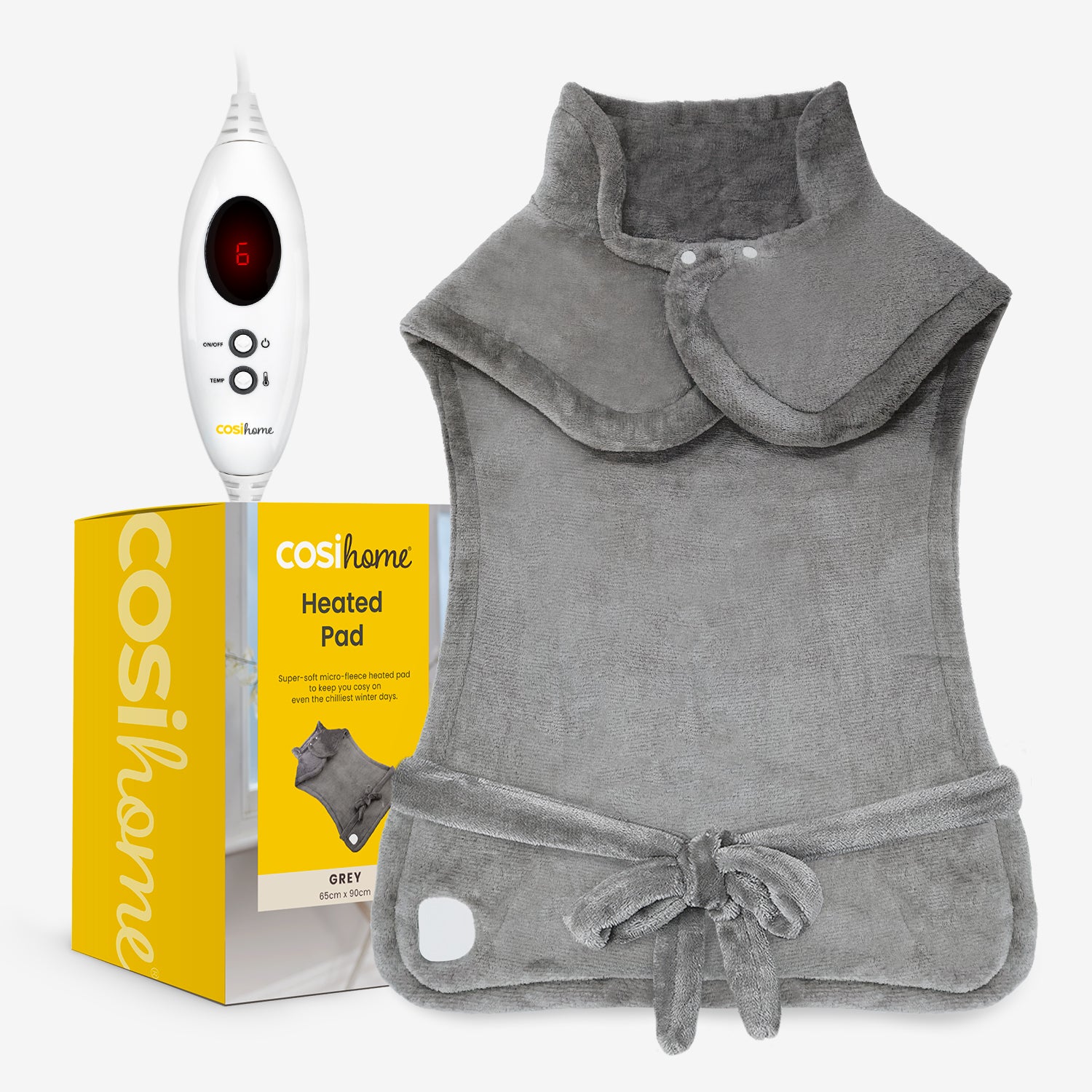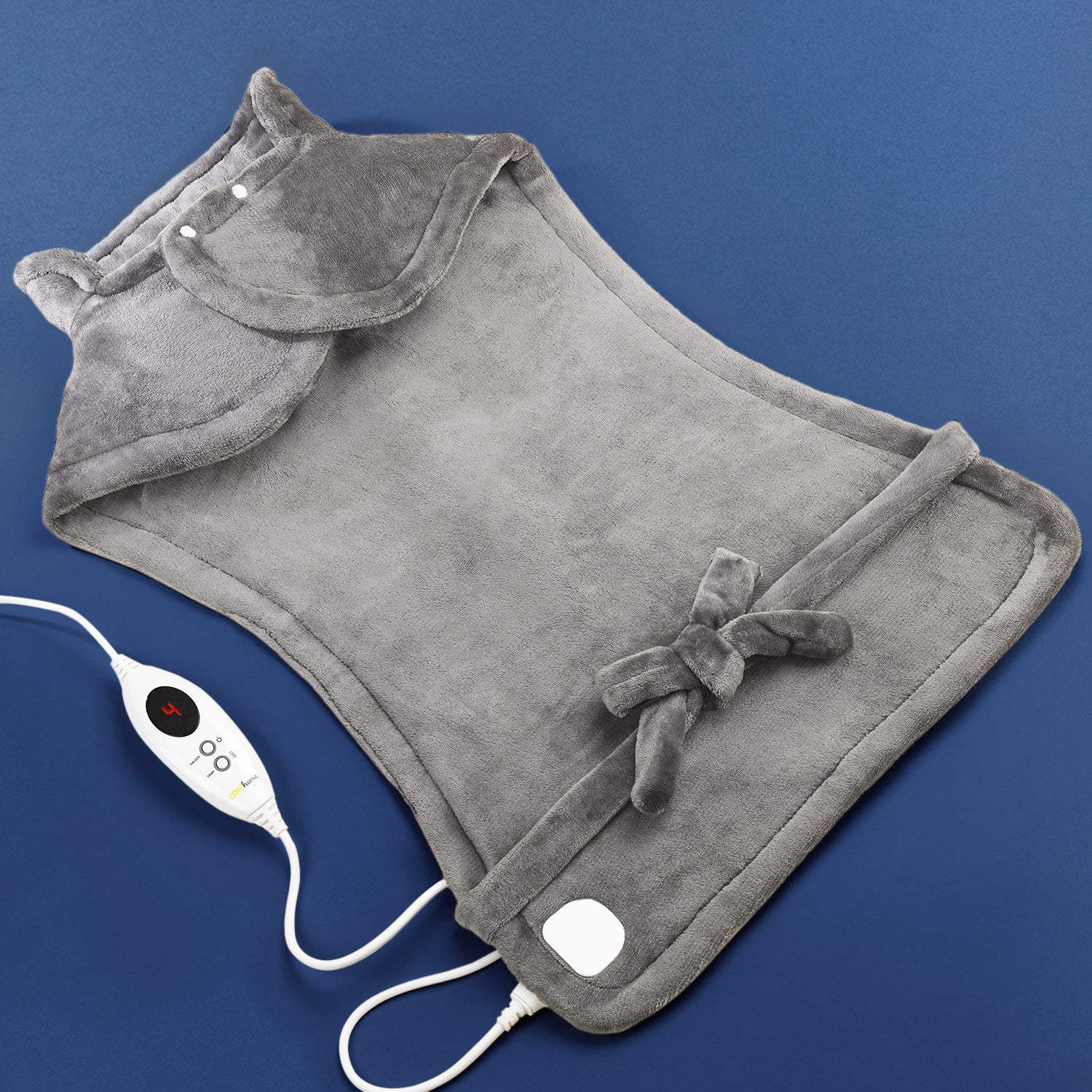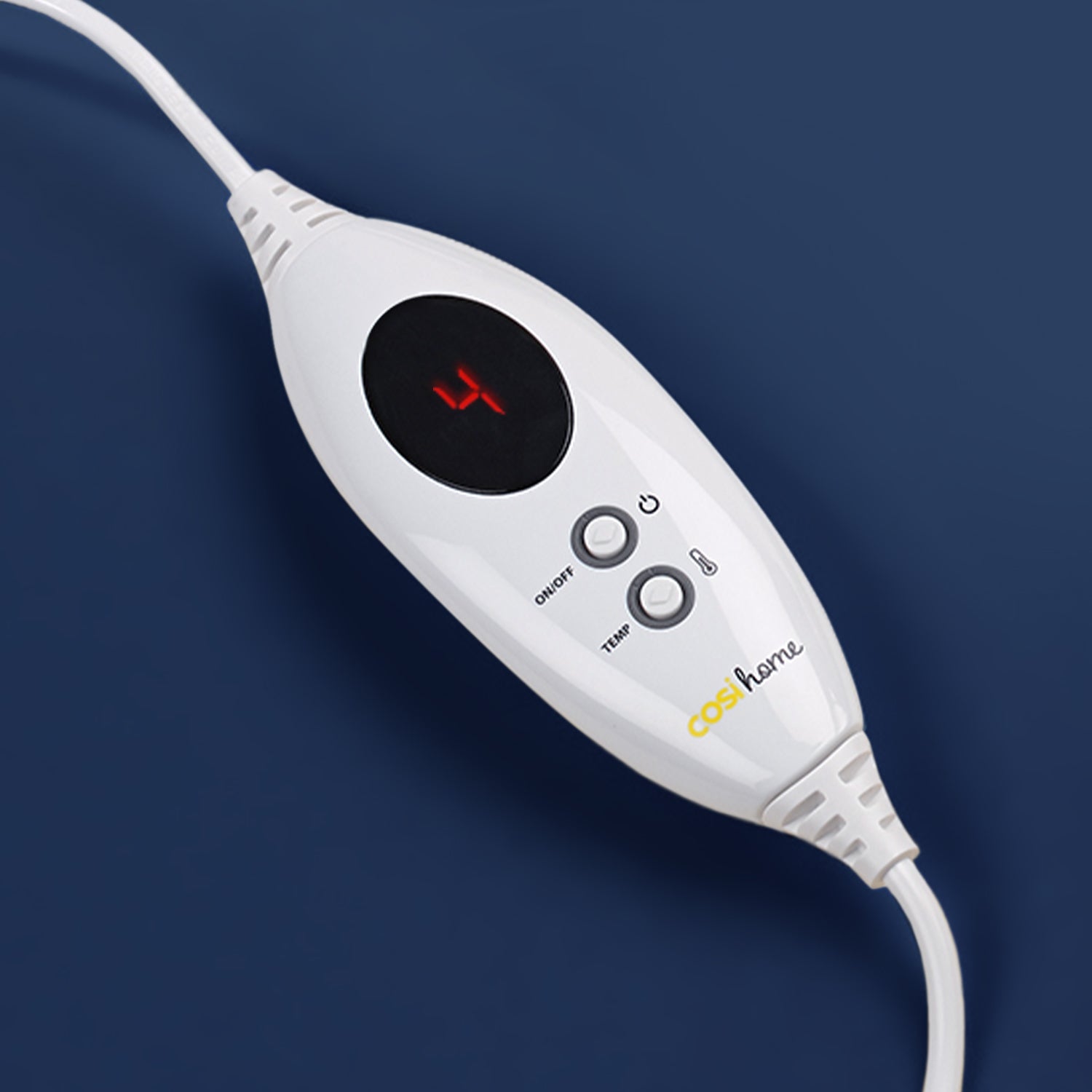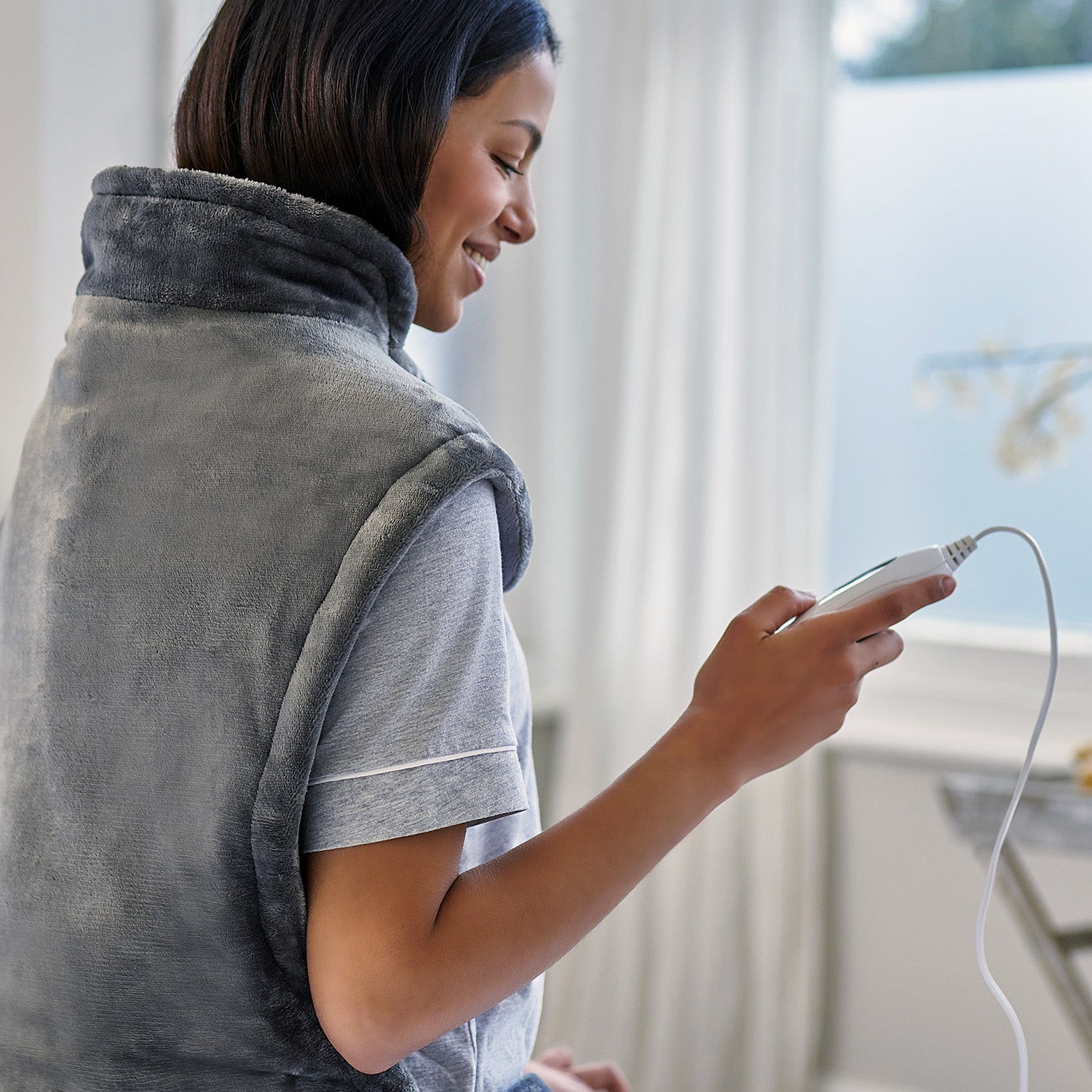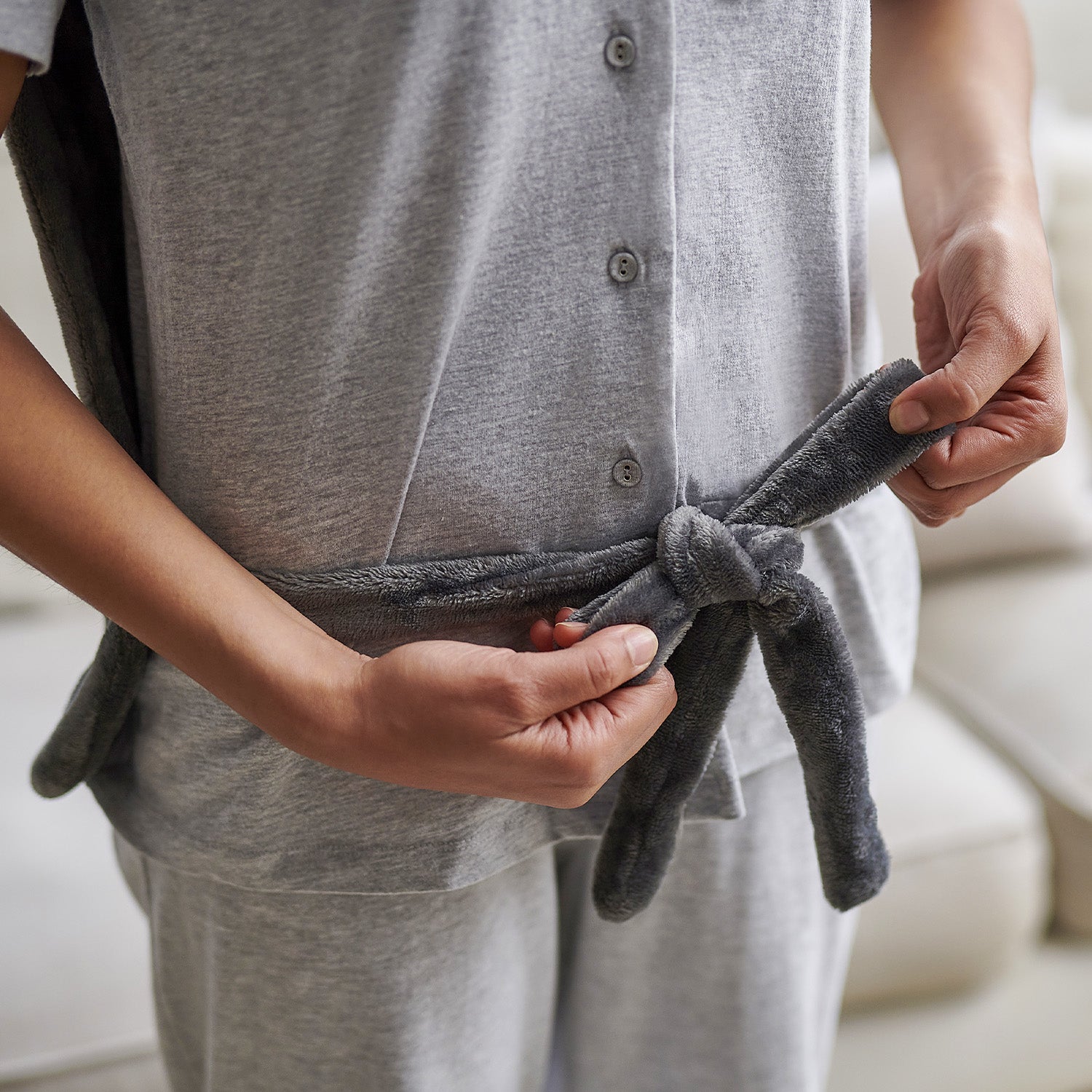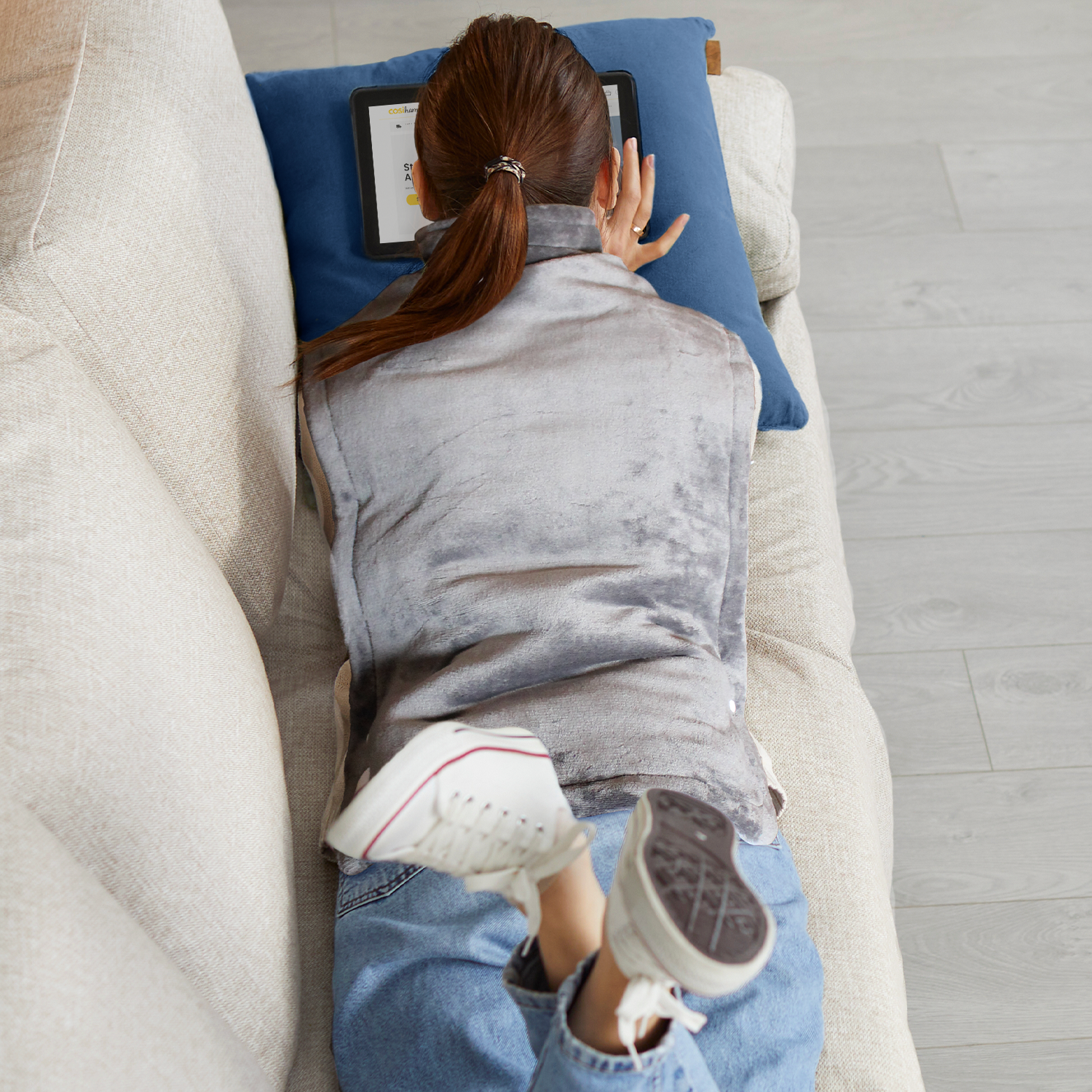 Electric Heat Pad for Neck, Back & Shoulders
Want it by tomorrow?- Order in
hrs mins sec
Choose
Free Next Day Delivery
at checkout
Imagined in a wearable vest design, our Electric Heat Pad will warm up desired body areas as you work, sleep or lounge. Featuring 6 heat settings and advanced safety features, it provides deep warming sensations to your back, neck and shoulders.
This Electric Heat Pad provides targeted heating to quickly warm up the desired body areas and help you to relax. The electric vest pad features 6 heat settings, advanced built-in overheat protection and an automatic 90-minute shut-off timer which automatically turns the heating pad off after 90 minutes for user safety. Designed to release warming sensations around your back, neck and shoulders, it can also be laid flat across your legs, back, abdomen or other body areas.
LCD Display Remote: Choose between 6 heat settings and set a timer using the simple digital remote.
3p Per Hour To Run: Keep yourself warm without heating the entire room to save on energy bills.
Advanced Safety Features: The heated pad features a 90-minute Auto Shut-Off Timer and Overheat Protection, putting safety first.
Machine-washable at 40°C: Ensure the heated pad is always looking good by simply popping it into the washing machine.
Free UK Delivery
All orders sent within the United Kingdom come with free next working day delivery.
EU Delivery
All orders placed within Europe come with free Standard Delivery.
Please allow 1-5 working days for your order to arrive.
Pre-Order Delivery (UK only)
All pre-orders will be dispatched as soon as stock becomes available. You'll receive a shipping confirmation email once your order has been shipped. Pre-order delivery dates are subject to change.
Returns
In order to initiate your return, please notify our Customer Care Team at help@cosihome.com, within 14 days of receiving your order. To be eligible for a refund, your product should be unused.
You will then have an additional 14 days to return your order back to us, so your refund can be issued.
Please click here for further information about returns.
For EU customers, please see here.
If you're concerned that your product is faulty, please contact our Customer Care Team here.
For EU customers, please contact our Customer Care Team here.
Weight

0.82 kg

Power Voltage HZ

100W, 220-240V, 50Hz

Power Cord Length

160cm power cord + 57cm connection cord

Material

Flannel

Model

CH-HP03G-UK

Machine Wash

Yes

Energy Consumption

0.1 kw.h

Timer

90 mins Auto Off Timer

Dimensions

650 x 900 cm

Number Of Heat Settings

6

Maximum Temperature

40 - 65°C ± 5°C

Safety Features

Overheat Protection

Specifications Table Type

Heated Pads
Compare with similar items
Weight

0.82 kg

Power Voltage HZ

100W, 220-240V, 50Hz

Power Cord Length

160cm power cord + 57cm connection cord

Material

Flannel

Model

CH-HP03G-UK

Energy Consumption

0.1 kw.h

Timer

90 mins Auto Off Timer

Dimensions

650 x 900 cm

Number Of Heat Settings

6

Maximum Temperature

40 - 65°C ± 5°C

Safety Features

Overheat Protection
Weight

0.56 kg

Power Voltage HZ

100W, 220-240V, 50Hz

Power Cord Length

230 cm

Material

Super Cosy Flannel Surface

Model

HP-02-UK

Energy Consumption

Varies based on environmental conditions

Timer

90 mins Auto Off Timer

Dimensions

60 x 62 cm

Number Of Heat Settings

3

Maximum Temperature

52 - 65°C ± 5℃

Safety Features

Overheat Protection
Weight

0.82 kg

Power Voltage HZ

100W, 220-240V, 50Hz

Power Cord Length

160cm power cord + 57cm connection cord

Material

Flannel

Model

CH-HP03G-UK

Energy Consumption

0.1 kw.h

Timer

90 mins Auto Off Timer

Dimensions

650 x 900 cm

Number Of Heat Settings

6

Maximum Temperature

40 - 65°C ± 5°C

Safety Features

Overheat Protection
Weight

0.56 kg

Power Voltage HZ

100W, 220-240V, 50Hz

Power Cord Length

230 cm

Material

Super Cosy Flannel Surface

Model

HP-02-UK

Energy Consumption

Varies based on environmental conditions

Timer

90 mins Auto Off Timer

Dimensions

60 x 62 cm

Number Of Heat Settings

3

Maximum Temperature

52 - 65°C ± 5℃

Safety Features

Overheat Protection