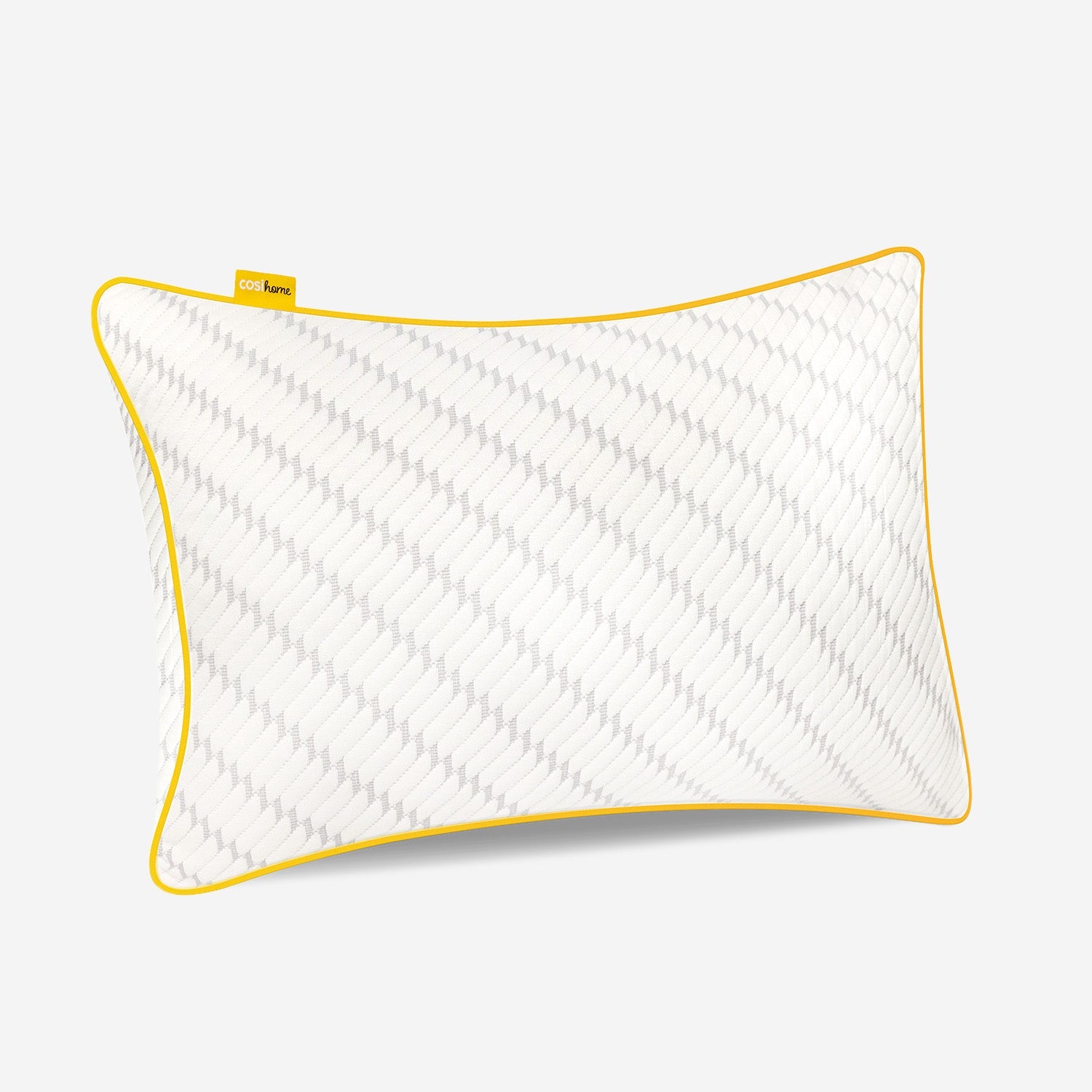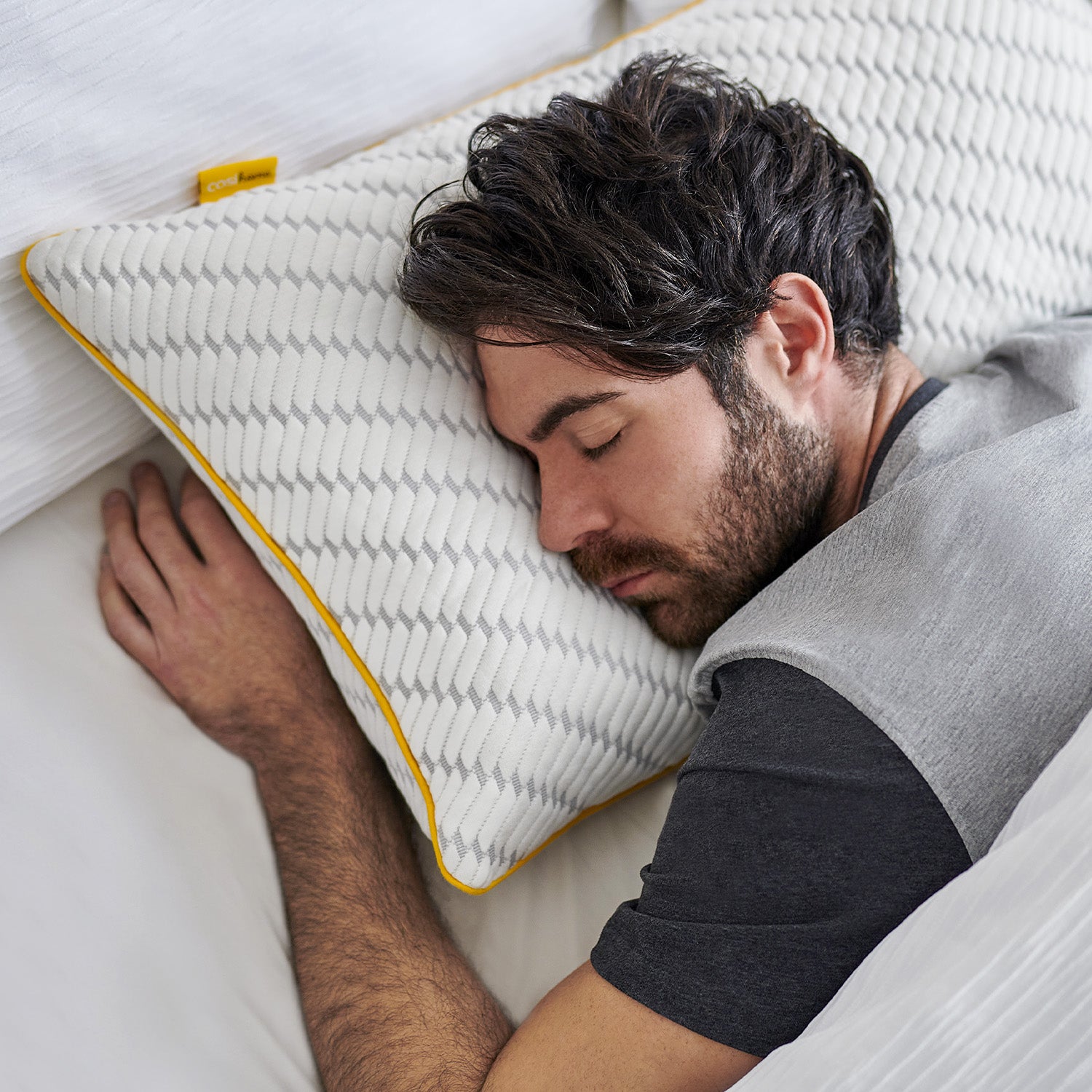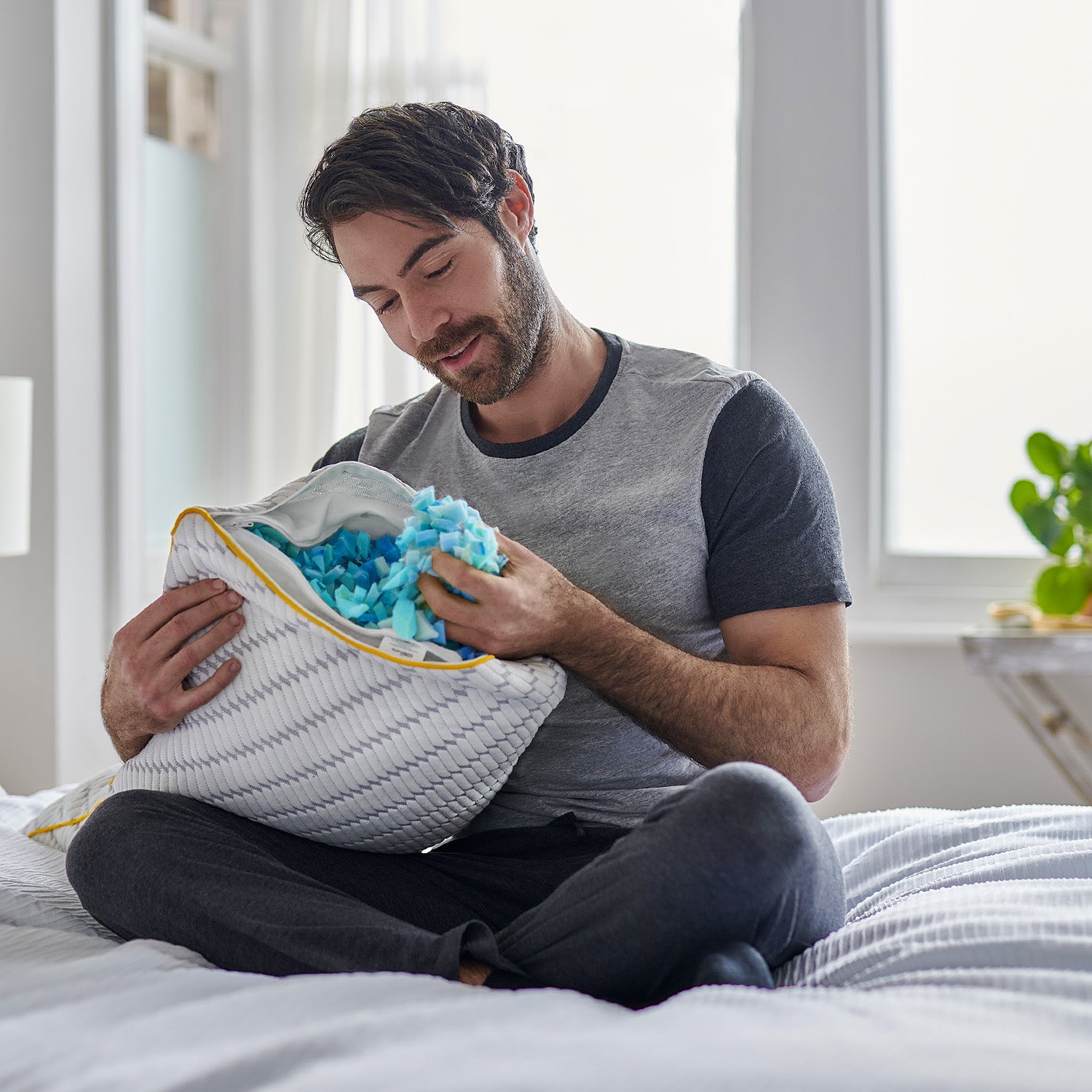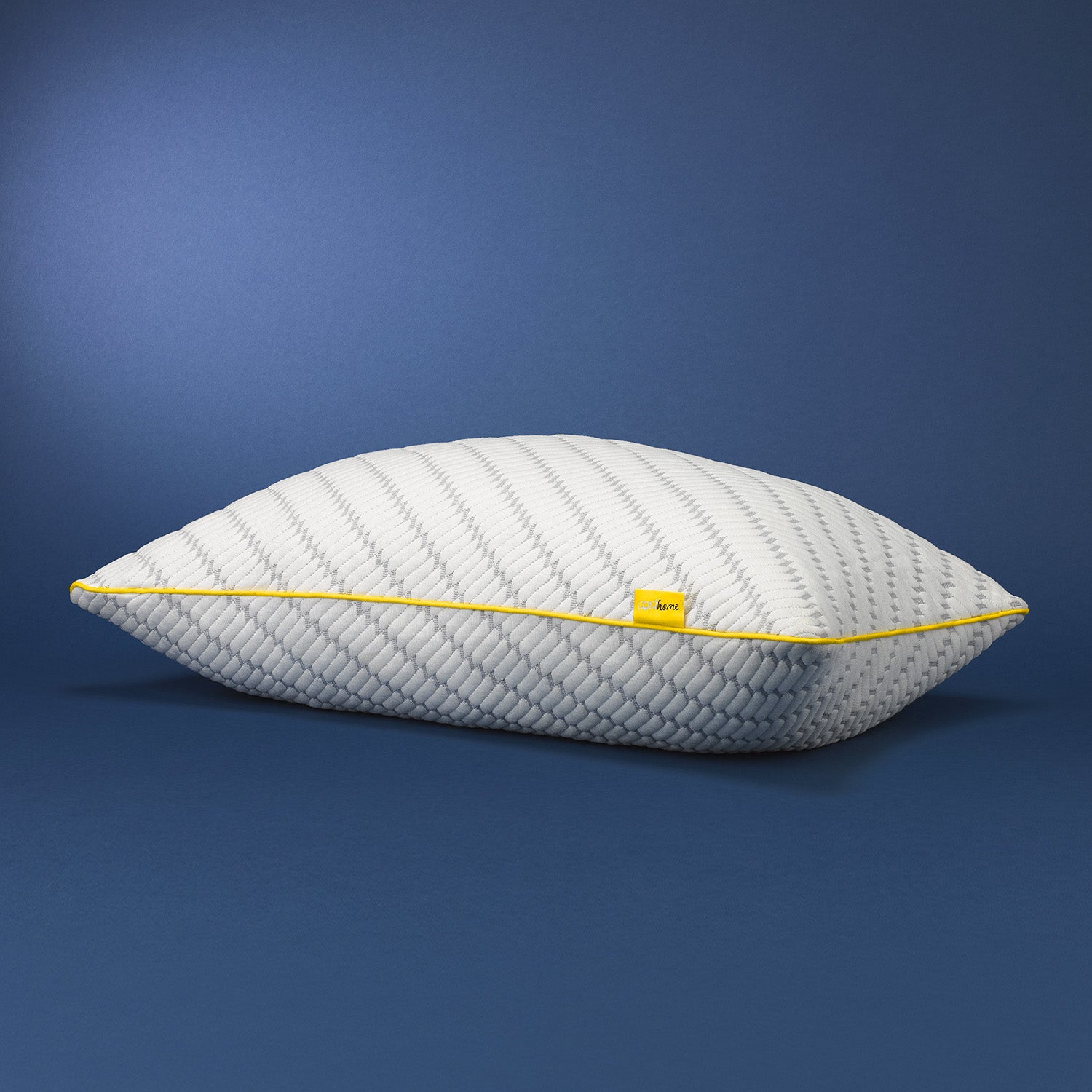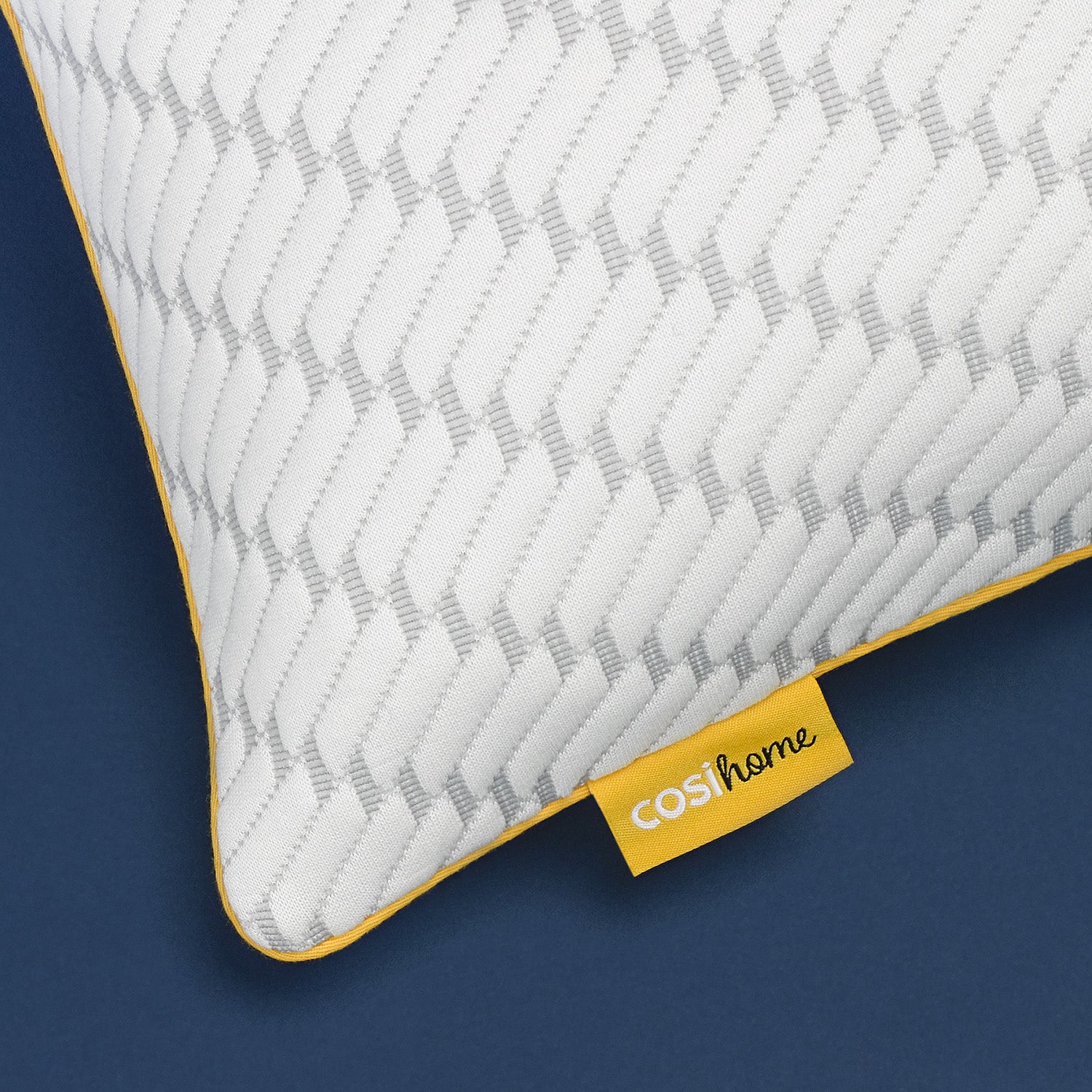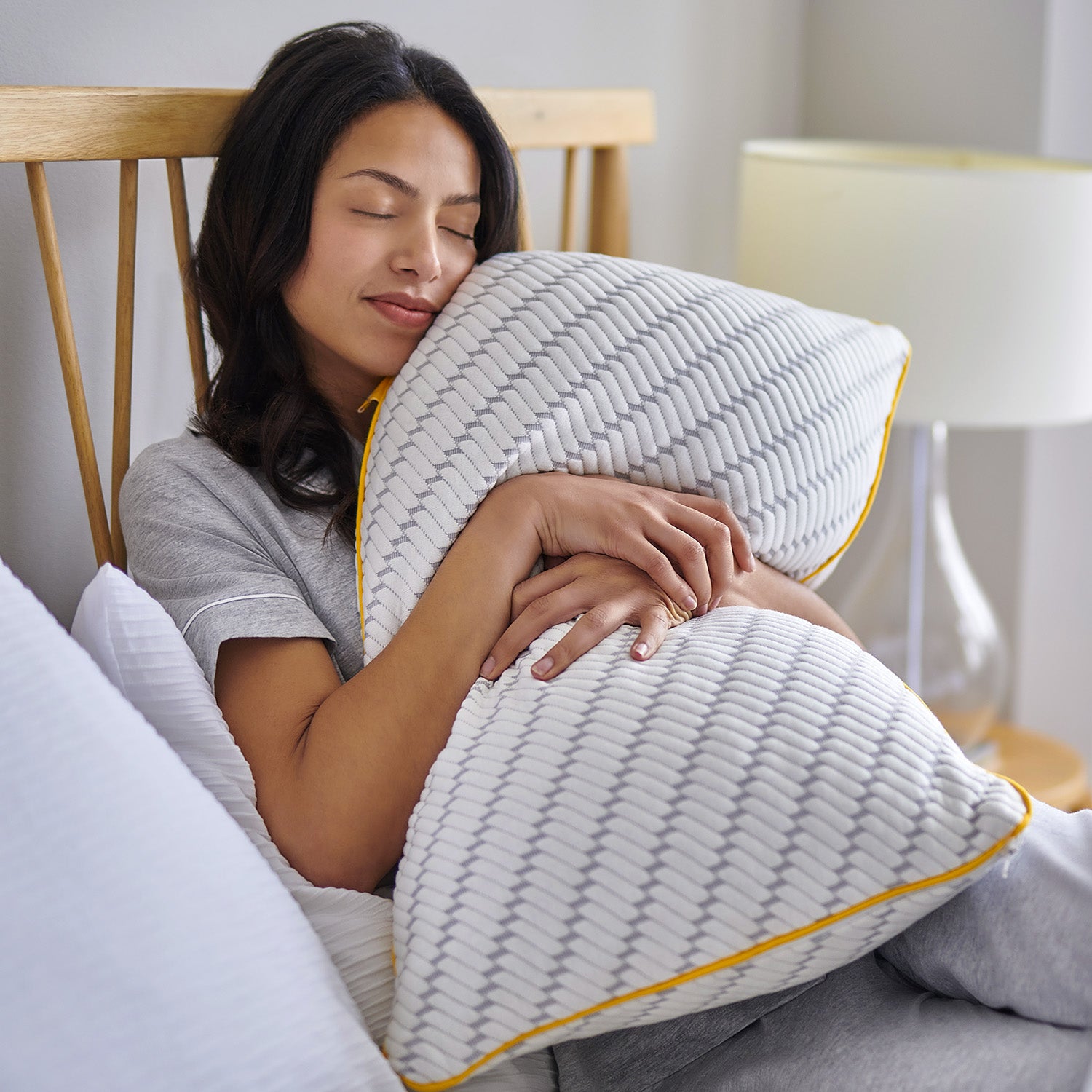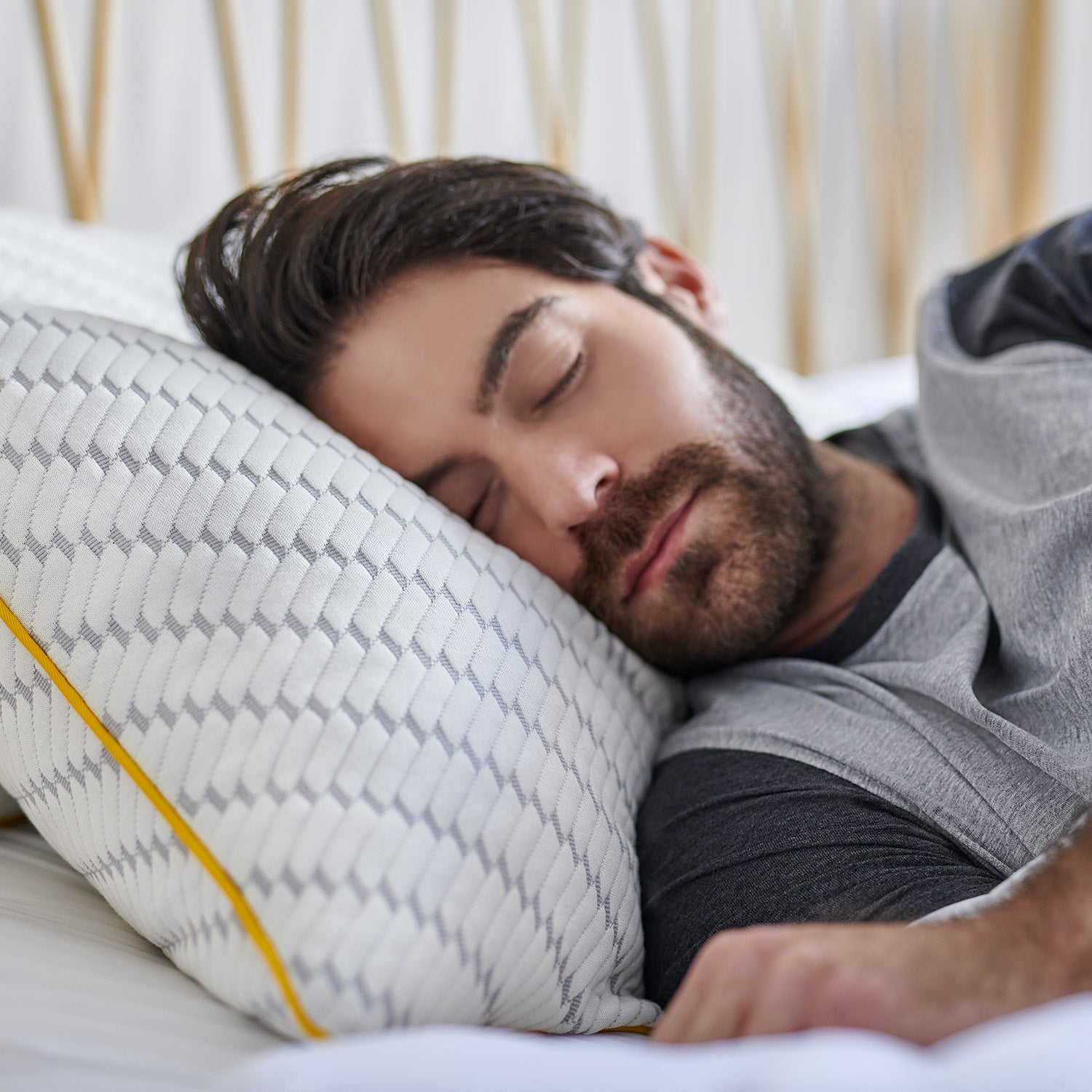 Luxury Memory Foam Pillow with Adjustable Filling
Want it by tomorrow?- Order in
hrs mins sec
Choose
Free Next Day Delivery
at checkout
Experience a quality night's sleep with this Luxury Memory Foam Pillow, ergonomically designed to keep your head and neck supported overnight. Filled with cooling gel particles, the pillow's height can be effortlessly adjusted to suit your needs.
Our Luxury Memory Foam Pillow is filled with ultra-soft foam and 3D fibres, cooling gel particulates and a breathable soft touch bamboo pillow cover for ultimate overnight coolness. This market-leading 40D memory foam provides luxurious comfort along with ergonomically engineered head and neck support for a refreshing night's sleep. The innovative foam filling allows you to choose your perfect pillow height, making this the ideal pillow for back, side and front sleepers.
Premium 40D Shredded Memory Foam Filling:

 

The 3D fibres adjust to the shape of your head and neck.
High-Tech Cooling Gel Particulates:

 

Keep you cool and refreshed overnight.
Adjust Your Height:

 

Adjust the pillow's height and store excess foam in the included storage bag.
Breathable Soft-Touch Bamboo Pillow Case Fabric:

 

Is super-soft and kind to the skin.
Machine Washable Outer Bamboo Pillow Case:

 

Allows for continuous usage of your pillow between washes.
Free UK Delivery
All orders sent within the United Kingdom come with free next working day delivery.
EU Delivery
All orders placed within Europe come with free Standard Delivery.
Please allow 1-5 working days for your order to arrive.
Pre-Order Delivery (UK only)
All pre-orders will be dispatched as soon as stock becomes available. You'll receive a shipping confirmation email once your order has been shipped. Pre-order delivery dates are subject to change.
Returns
In order to initiate your return, please notify our Customer Care Team at help@cosihome.com, within 14 days of receiving your order. To be eligible for a refund, your product should be unused.
You will then have an additional 14 days to return your order back to us, so your refund can be issued.
Please click here for further information about returns.
For EU customers, please see here.
If you're concerned that your product is faulty, please contact our Customer Care Team here.
For EU customers, please contact our Customer Care Team here.
Weight

1.8 kg

Model

CH-PL01WS-UK

Machine Wash

Yes

Product Name

Shredded memory foam pillow

Product Dimensions

71 x 45 cm (Queen)

Number Of Pillows

1

Outer Cover

Breathable Soft-Touch Bamboo Fabric

Foam

40D shredded memory foam with 3D fibres

Pipping

Yellow